Music from Argentina
Folkeando plays music with deep roots in the Argentine folk music tradition.
Folkeando's characteristic is their unique combination of detailed musical arrangements and Argentine folklore special soul and rhythm.
Although chamber music is an expression that refers to classical music one could say that Folkeando plays Argentine "chamber" folk music. In that way, they give new life to old South American rhythms like chacarera, zamba, carnavalito, bailecito.
The virtuoso and refined sound of Roberto Amerise's guitar; the at once traditional, melodic and urban rhythms of Fernando Massino's percussion and bombo leguero; as well as Isabel Sciutto's expressive vocals and flutes surround us in a musical universe with the characteristic taste of Argentine folklore.
Folkeando is based in Copenhaguen/Malmö.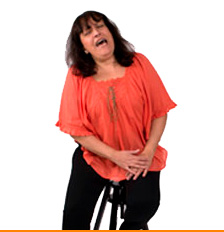 Isabel Sciutto
Singer and flutes player. She was born in Argentina, where she studied piano at the conservatory in her hometown of Junin. She also studied music pedagogy at Facultad de Bella Artes, Argentina...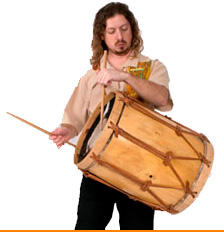 Fernando Massino
Fernando Massino is an Argentinian percussionist living in Denmark since 2007. His sound and way of playing is a mixture of Argentinian folklore, classical music and the urban sounds of the big cities...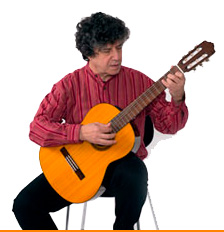 Roberto Amerise
Guitarist, composer and arranger with roots in Argentina. Born in La Plata, Buenos Aires, has had guitar and Argentine music and folk music from other South American countries as part of his life until today...
PAISAJES
"PAISAJES" is the name of Folkeando's first CD which was released in 2015. The CD contains 12 songs where you can hear musical brush strokes from different places in Argentina, with Folkeando's own expression. On the CD you can also experience 6 fantastic guest musicians: Pär Moberg (saxophone), Marika Andersen (clarinet), Mike Enkholm (flute), Lucia Amerise (bassoon), Gonzalo Céspedes (Latin American flutes) and Niclas Nyman (accordion). Cds are available on Spotify, iTunes and other online platforms.